Dr. Turner and our entire staff strive to provide our patients with quality care, comfort and convenience. We know your time is valuable, and we will do our best to accommodate your busy schedule. We believe in building a foundation of trust by treating our patients with old fashion compassion and caring. We strive to provide value for your health care dollars. If you are in pain, we make every effort to see you the same day, relieve the pain, complete your treatment or follow up with appointments as needed.
Continuing Education & Study Clubs
Dr. Turner also chooses to be part of the Lone Star Dental Seminar and Seattle Study Club and is a conscientious devotee to the field of Dentistry and is commended for his continued commitment to his professional development, education and quality of care for his patients. Currently, there are over 250 SSC Affiliate Clubs worldwide, all dedicated to bringing the finest in continuing education to clinicians in their local communities.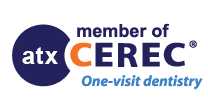 At Dr. Turner's practice, we use proven modern technology. We have embraced digital radiology to reduce patient x-ray exposure but also improve diagnosis.