Dr. Turner and our entire staff strive to provide our patients with quality care, comfort and convenience. We know your time is valuable, and we will do our best to accommodate your busy schedule. We believe in building a foundation of trust by treating our patients with old fashion compassion and caring. We strive to provide value for your health care dollars. If you are in pain, we make every effort to see you the same day, relieve the pain, complete your treatment or follow up with appointments as needed.
Continuing Education & Study Clubs
Dr. Turner also chooses to be part of the Lone Star Dental Seminar and Seattle Study Club and is a conscientious devotee to the field of Dentistry and is commended for his continued commitment to his professional development, education and quality of care for his patients. Currently, there are over 250 SSC Affiliate Clubs worldwide, all dedicated to bringing the finest in continuing education to clinicians in their local communities.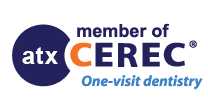 At Dr. Turner's practice, we use proven modern technology. We have embraced digital radiology to reduce patient x-ray exposure but also improve diagnosis.

My family and I have been going to Dr. Turner for over 20 years. He provides EXCELLENT service. He has taken care of my kids from toddler to adult, and has worked with my various dental issues throughout the years. Dr. Turner is very knowledgeable, very professional, and very kind; I feel safe with him. His staff go above and beyond to take care of us; I feel like family at his office. I highly recommend Dr. Turner!

Dr. Turner and his delightful staff have been our family dentists for the last 19 years. When we moved to Cedar Park we had four young children and needed a kid-friendly dentist we could trust. We have never once regretted our choice. Every time we come to the office we are greeted warmly by name, they ask about the family, and I even hear stories about my kids even I had forgotten! That brings up another telling feature of Dr. Turner's practice: the employees stick around, year after year, even retiring there (miss you Barbara!). It says something about the ethics and the man, not to mention the professionalism and commitment to outstanding state-of-the-art care. I can't say enough about Dr. Turner and his wonderful team.

Benjamin H.
17:49 19 Jun 20
I was referred to Dr. turner by our internist. I had a really good consultation and love the staff and Dr. Turner as they all made me feel comfortable. I don't like going to a dentist but will return to Dr. Turner's office. I highly recommend him!

An amazing dentist! By far the easiest going. They are not pushy in any way, but let you know what you need to have done and in what order each one should be done.I have now had 2 crowns put on due to fillings and cracks and I felt absolutely zero discomfort during the whole process. Not even the numbing shots at the beginning. Dr. Turner showed me his specialize equipment for making the porcelain crowns and it's very state of the art. It was actually pretty cool seeing the whole mapping of the old tooth and the mapping of the new cap that was being milled.He has a great staff working for him! Always greeting with a smile.Dr. Turner went out of the way to help my daughter when she chipped a permanent front tooth. Came in early on a Monday to make sure my daughter's tooth could be saved and made sure she was at ease during and after the processYou should stop in if you are looking for dentist.

My family has been going to Dr. Turner since 2002. He works great with kids, and has seen my kids since their very first dental visit....... 5 kids plus my husband, and me. Their office staff is amazing, and always strive to make us feel comfortable. Every procedure we have ever had done has been with the utmost care. He uses the latest equipment so that things like crowns are done during the visit. I'd recommend Dr. Turner to anyone looking for a family dentist in the Leander/Cedar Park/Liberty Hill area


Oh my goodness! This is the best Dentist ever! If you're like me and scared or nervous about going to the dentist, have no fear choosing this one! All of the staff make you feel very relaxed, and be prepared for lots of laughs! I promise you, you will leave with a new smile on your face and feeling better than ever!Very professional work!

Very impressive. Went in as a new patient for general cleaning and exam. I was warmly welcomed by the staff and I was taken great care of. Dr Turner did a thorough exam,. He was very attentive to my concerns and performed a bite adjustment. Dr Turner is very knowledgeable and I would highly recomend this family practice. Thanks! Great staff!!!

I quit going to the dentist after my mom took me to Mexico for a root canal to save the family money. It was a very frightful and painful experience! Fast Forward to today, at the age of 54 Dr. Turner and his excellent staff are the only ones I trust to take great care of my dental needs. Round trip from Driftwood area is over 70 miles thru Austin traffic, but well worth it for me!!

I haven't had any major work done in the 7 years I've been seeing Dr. Turner, but routine visits are always on schedule and efficient. The staff are great, and gave me a gift card for writing this review! Would visit again... in 6 months.

Dr Turner has been my dentist for the past 20 years and I would not consider going anywhere else. He is down to earth and always takes the time to explain any recommended procedures in terms I can understand. Through the guidance of Dr Turner and his team, I have learned to properly care for my teeth so that major procedures are kept to a minimum. Complementing Dr Turner is his staff, who I enjoy talking with so much that it's sometimes hard for me to leave the office! I never thought I would enjoy going to the dentist, but this group has made that a reality. They are always professional and never pretentious.

The entire staff at Dr. Turner's is extremely kind and accommodating. They are always willing to help wherever they are able and the work they perform is wonderful. They will help you out even if you're in a rough spot financially. If you want a very friendly and helpful dental care, this is the place to go.

Dr. Turner has been my dentist for many years. He provides excellent service and I have total confidence in his work. Very knowledgeable and just an overall nice person. I would highly recommend Dr. Turner to anyone in the Cedar Park, Leander or greater Austin area.

My son and I have seen Dr Turner for about 15 years. They have a personal touch that you just can't seem to find anymore. The team is professional, kind and caring. My son is not scared to go to the dentist and I look forward to my visits. They work with your schedule knowing life gets crazy and regardless of where I live, I won't leave Dr Turner and team!

Dr. Turner and his amazing staff have been taking care of my family for over 10 years. They are like a family and treat you as if you are a part of their family. We started taking our children when they were two and Dr. Turner and his staff have always treated them with respect and made them feel comfortable. They are always willing to work with us regarding scheduling and thoroughly explain fees, insurance and proposed treatment plans.